---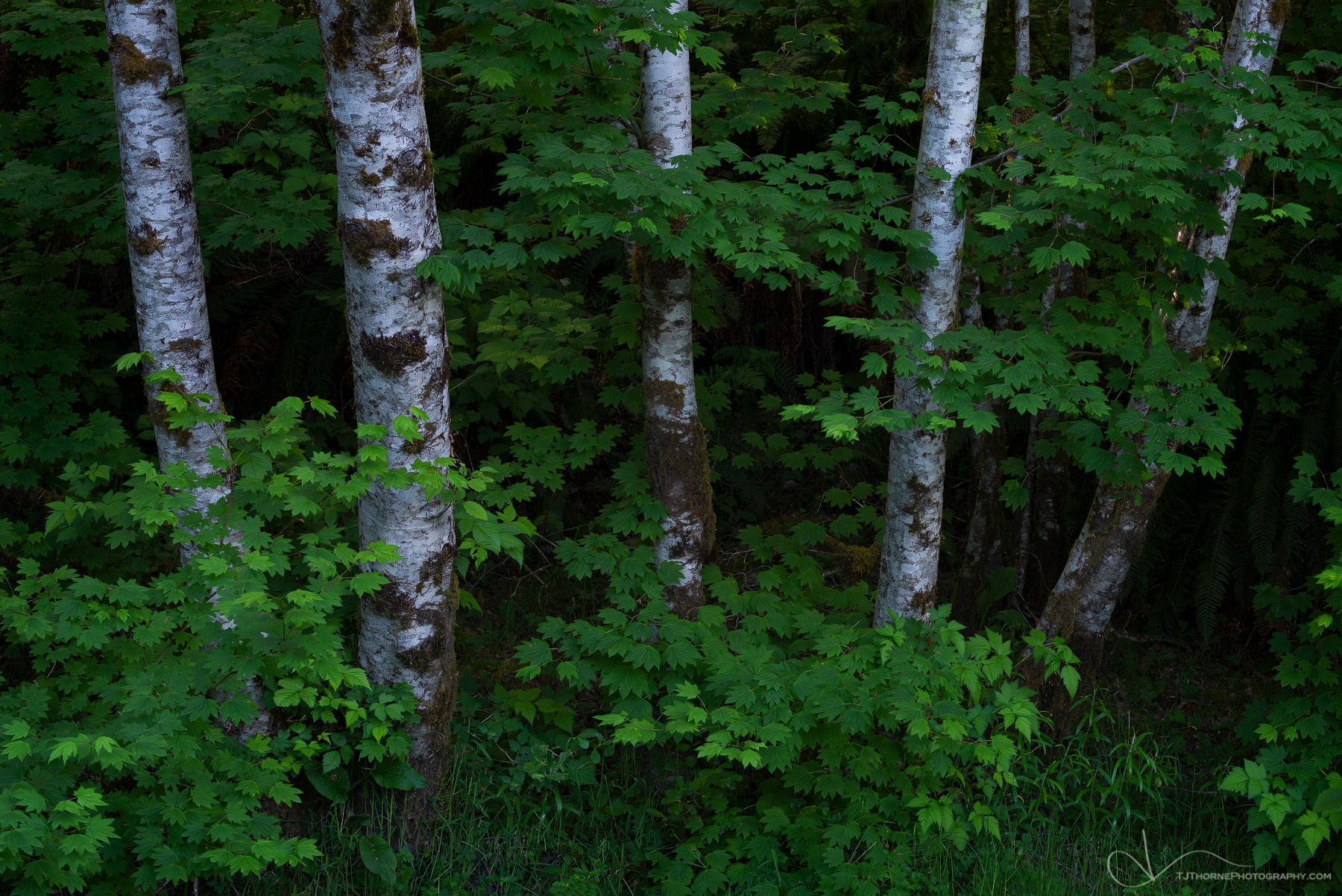 Wonders of the Forest - A Slow Photography Workshop in Olympic National Park
May 19-23, 2021
Whoops!! You found a previous workshop that has happened in the past! Unless you have a time machine and can go back, please check out the 2022 Olympic National Park Workshop that I am co-leading with Alex Noriega by clicking here: 2022 Wonders of Olympic National Park
If you DO have a time machine.. please let me know. There are some questionable decisions I've made that I would like to change.
---
COVID-19 and Workshops Notice
Due to the ongoing pandemic and in order to comply with state, federal, and commercial use permit mandates, workshop participants will be required to wear a mask when within six feet of other attendees or instructors. This can be as simple as pulling your mask up when within six feet of another. A hand-washing station will be available for frequent hand washing as well as hand-sanitizer and alcohol for sanitizing hands and equipment. You can find complete Coronavirus operating procedures on the Terms and Conditions page.
Personally, we have been vigilant about minimizing risks to ourselves and our families. We understand that running and attending workshops increases those risks, and our primary goal is to keep all attendees as safe as possible while also providing a comfortable, fun, and rewarding experience.
Thank you for understanding!
---
Join me and Eric Bennett in May 2021 for a Slow Photography Workshop focusing on the amazing lush and mossy forests of Olympic National Park. This is not your standard photography workshop. Instead of rushing around from location to location, leaving little opportunity to develop a relationship with the scene you're shooting, we will be taking our time, camping on location, and building a personal connection with the forest we will be photographing. Join our fireside chats each evening as we discuss introspective topics that get to the bottom of your motivations. Fall asleep each night and wake up each morning under a canopy of lush mossy branches while a rushing glacial river provides a soothing soundtrack. Tune out from the world and immerse yourself in an inspiring environment that is sure to get your creative juices flowing without interruption.
OUR WORKSHOP PHILOSOPHY
We believe that the creative path is never-ending, highly rewarding, and self-fulfilling. Our goal is to foster an elevated awareness of your surroundings, encourage you to explore and emotionally connect to the aspects of nature that call to you, and to plant seeds of creativity via thoughts and concepts that will open doors into a new way of interpreting the environment through your lens. We believe that opening those doors leads to more personal and expressive style of photography that you will be more connected to. While we are committed to making sure you come away from the workshop with great photos, the true value lies in unlocking your inner artist and invigorating your creative vision.
---
DATES

ACTIVITY LEVEL
Easy - This workshop is intended to be taken at your own pace. While there is a three mile long loop trail in the area, opportunity exists everywhere. The trail contains very little elevation gain and is mostly flat. Hazards you may encounter are uneven surfaces, mud, slick logs or rocks, and fast moving water (in the river).
TUITION
$1,295/person
$395 nonrefundable deposit is required to secure you spot.
This workshop is limited to 8 students.
---
Overview
Olympic National Park is home to some of the most lush forests in the United States. Ferns, bear grass, and clover cover the forest floors while large maples and pines loom overhead, draped in thick moss as if they were plucked directly from a fairytale. Quiet paths lead the way through twisted vine maples, their leaves illuminated by backlight and diffusing the harsh sun into a green glow. It's a remarkable place to experience.
However, photographing forests can present an overwhelming number of challenges, and with the help of Eric Bennett and myself you can learn the skills needed to not only create compelling forest imagery but also unlock your inner artist and find a more personal connection to the scenes you're photographing.
Taking your photography to the 'next level' isn't just about capturing dozens of images that oooh and aww the viewer. It's about being able to express the deep emotions and love you feel for your subject, and using the techniques and approaches that Eric and I will teach, you will be on the path to communicate that connection much more effectively. While we are eager to teach you the in-field and processing techniques that we use in our photography, on this workshop we are prioritizing the development of your creative vision so that you can create work that is more personal, moving, and satisfying.

WHAT IS "SLOW PHOTOGRAPHY"?
Slow Photography refers to a concept that our time spent photographing nature is done in a more contemplative way, a way that is more exploratory both of the environment we are in as well as ourselves. When we take the time to slow down and immerse ourselves mentally and emotionally in the scenes we are photographing, we tend to be more open and cognizant of the things that truly elevate our soul. Slow Photography is not about only the beginnings and endings of the day. It's about the experience as a whole. Much like reading a book, we do not focus on the first and last chapters. The stories and meanings take place in the middle and our aim to to help you get more in touch with yourself in that regard. Slow Photography is not results driven. It's about placing a priority on the experience itself and using photography as a means to explore it in a much more intimate and comprehensive way.
I advise reading my Terms and Conditions page if you are interested in attending and don't hesitate to contact me if you have any questions whatsoever. If you'd like to join the adventure, you can reserve your spot at the bottom of the page.

---
WHAT'S INCLUDED?
Thoughtful in-field instruction on capture technique including:

Visual exploration of the scene to identify compelling compositions that tell a story.
Thinking beyond the obvious to create unique images that you are personally connected to.
Creative use of every kind of light from soft to direct to backlit. We will explore the potential of all kinds of light at all times of the day and not rely solely on morning and evening light.
Everything technical: compensating for high dynamic range, focus stacking, exposing to the right, reading your histogram, tricks and tips for proper focusing, full manual control of your camera, and everything else!

In-depth processing instruction including everything such as raw processing, blending exposures using luminosity masks, focus stacking, artistic finishing touches in photoshop, and preparation and sharpening for web. The processing session will be recorded for you and provided for download at the end of the workshop so that you can continue to learn at your own pace.
Knowledge and ideas that will help you continue to grow as an artist well after the workshop ends.
Adventure with two passionate instructors who are eager to share their knowledge and help you grow as an artist and person, as well as friendship, memories, and good times with like-minded folk.
---
What's not Included?
Transportation
Meals and Snacks
I highly recommend purchasing Travel Insurance to protect your investment in the case that your trip is jeopardized due to unforeseen circumstances.
---
An Important NOTE ON LODGING
We will be camping for the duration of this workshop. Our campsites will be under moss draped trees and right next to a rushing glacial river which will provide a beautiful soundtrack during our time at camp. While you are welcome to pick a site of your choosing for privacy, we welcome you share our spots and join us around the campfire at night for creative discussion and for coffee in the morning.
The fee for a campsite is $15/night (debit/credit accepted) and the campground is considered 'primitive', which means there is no running water, electricity, or cellular signal. Cell service is available with a 15 minute drive. The spaces consist only of a fire ring, picnic table, and vault toilet. Here is a list of things that you will need to bring in order to be comfortable and nourished:
Water - You can bring jugs of water for drinking and cooking, or a water filter for filtering river water (which is what I prefer).
Food/Snacks - There is a market about 20 miles away where you can restock on provisions. We recommend bringing dehydrated meals or foods that do not need refrigeration and can be heated over a fire/camp stove such as soups, instant noodles, nuts, seeds, etc.
Camping Equipment - Tent, sleeping pad, sleeping bag, and headlamp.
Bug Spray
Toilet Paper
---
A nonrefundable deposit of $395 is required to reserve your spot. The balance of $900 is due 45 days (April 4, 2021) prior to the date of the workshop.
After deposit is paid, payments on the balance can be made at your convenience.

Cancellations that occur 45 days or more before the start of the workshop will forfeit deposit. Cancellations that occur within 45 days of the workshop will forfeit their full payment. There are no exceptions to these terms. You can make your payment below. After payment is made, a PayPal invoice will be sent so that further payments are simple and easy.
Due to the ongoing pandemic and in order to comply with state, federal, and commercial use permit mandates, workshop participants will be required to wear a mask when within six feet of other attendees or instructors. This can be as simple as pulling your mask up when within six feet of another. A hand-washing station will be available for frequent hand washing as well as hand-sanitizer and alcohol for sanitizing hands and equipment. Please read the Terms and Conditions if you are interesting in attending.